This travel feature is from Shannon Perry who travels widely, on this trip she visited the Philippines.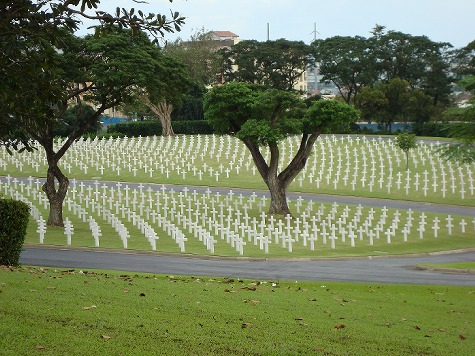 Manila American Cemetery
On a trip to the Philippines I visited Manila American Cemetery and Memorial and Corregidor. I learned that Manila and several islands in the Pacific were bombed the same day as Pearl Harbor was bombed (because of the international date line, the date Manila and the islands were bombed is December 8, 1941). In the Manila American Cemetery, there are 17,206 military dead from temporary cemeteries in New Guinea, the Philippines, other Southwest Pacific Area islands, and Palau Islands. There is also a memorial with a list of 36,282 missing in action, or lost or buried at sea. Nineteen women are among them; several civilians and one nurse.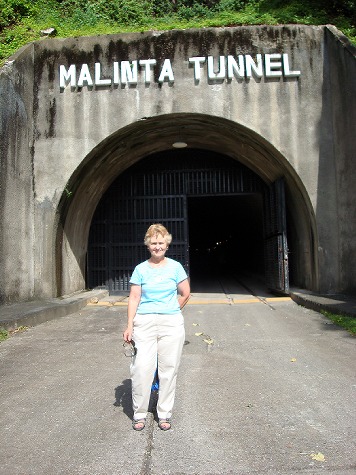 Before I visited Corregidor, I read Elizabeth Norman's We Band of Angels a gripping story of the 77 nurses who were prisoners of the Japanese for three years. On Corregidor, we went through the Malinta Tunnel, where the nurses cared for over 1000 wounded. A memorial to the nurses was placed on Corregidor in 2000.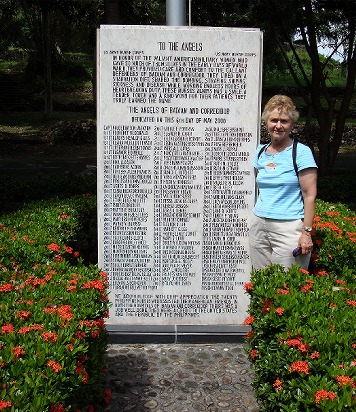 Thank you Shannon Perry for this feature!
These photos were taken by Shannon Perry in November 2007.
They are the property of Dr. Perry and may not be used without her permission.