This travel feature is from JoAnn Widerquist who traveled to England many years ago and visited St. Margaret Church, in East Wellow, Hampshire
St. Margaret Church,
East Wellow, Hampshire, England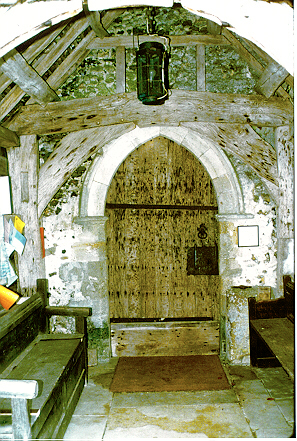 Above is the entrance to St. Margaret Church which was built late in the tenth century.


This is a close-up of the Crimean War lamp suspended over the doorway.
Although it is now electrified, it is probably similar to what
Miss Nightingale used during the Crimean War.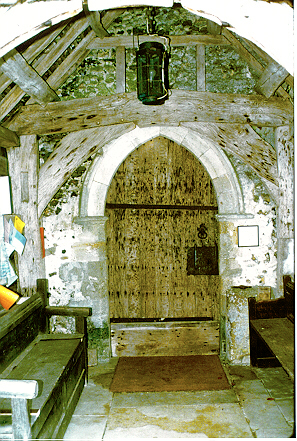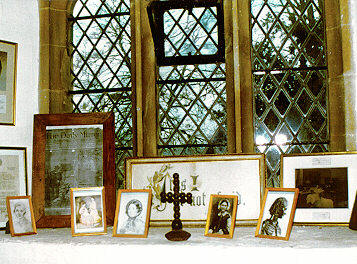 Above is a windowsill in the church with some Nightingale artifacts including the Crimean Cross and behind it a sampler stitched by Miss Nightingale. The sampler, which always hung over her bed, reads:
"It is I
Be not afraid"
This is believed to have been part of her "call" at the age of sixteen.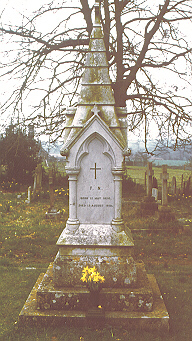 Florence Nightingale's grave in St. Margaret's churchyard.
Miss Nightingale wanted very little in the way of tributes.
The monument also is for her parents and sister;
other family members are also buried at East Wellow.
There is an annual commemorative service held at St Margaret's Church on the Sunday after her birthday.
These photos were taken by JoAnn and Allan Widerquist in April, 1987.
They are the property of Dr. Widerquist and may not be used without her permission.

Other Nightingale Sites of Interest on the Internet:
Florence Nightingale Museum
Clendening Nightingale Resources
Nightingale Society
History of Nightingale from BBC