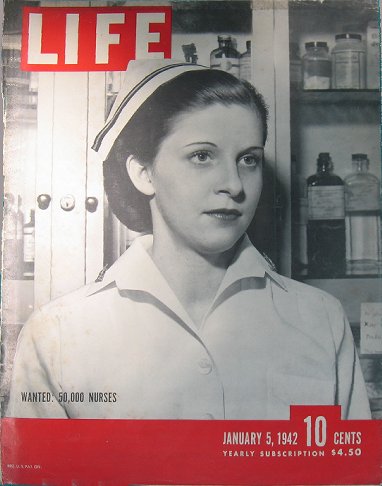 Magazines with nurses featured either on the cover or in an article are a great collectible, and the older, the better. Such issues can be found in antique stores for bargain prices if one has the patience to look through piles of magazines. Some dealers who specialize in nursing artifacts will also sell either the magazine, the cover alone or a reproduction of the cover at higher prices.
The above issue of Life magazine is from January 5, 1942. The cover reads "Wanted: 50,000 Nurses". Pictured on the cover is Navy nurse Alberta Rose Krape. There is no inside feature on Ensign Krape, but there is an article on training aides and corpsman to substitute for nurses - the genesis of subsidiary workers. Nursing shortages were extreme for both civilians and the military during World War II.
This particular issue of Life is more expensive than most, not because of the cover story, but because inside are six pages of photographs of Abraham Lincoln.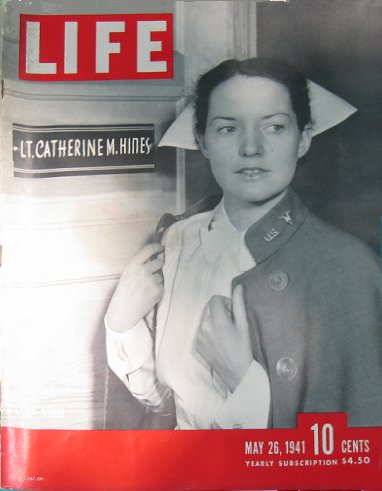 In addition to a magazine's cover or article, sometimes advertisements featured nurses such as the ad below for Colgate Talc Powder. This product was endorsed by a group of nurses supervisors which includes Annie Goodrich. Nurses in printed advertisments will be in another feature.