Embley Park - Childhood home of Florence Nightingale located in the town of Romsey in Hampshire. Now a private collegiate school.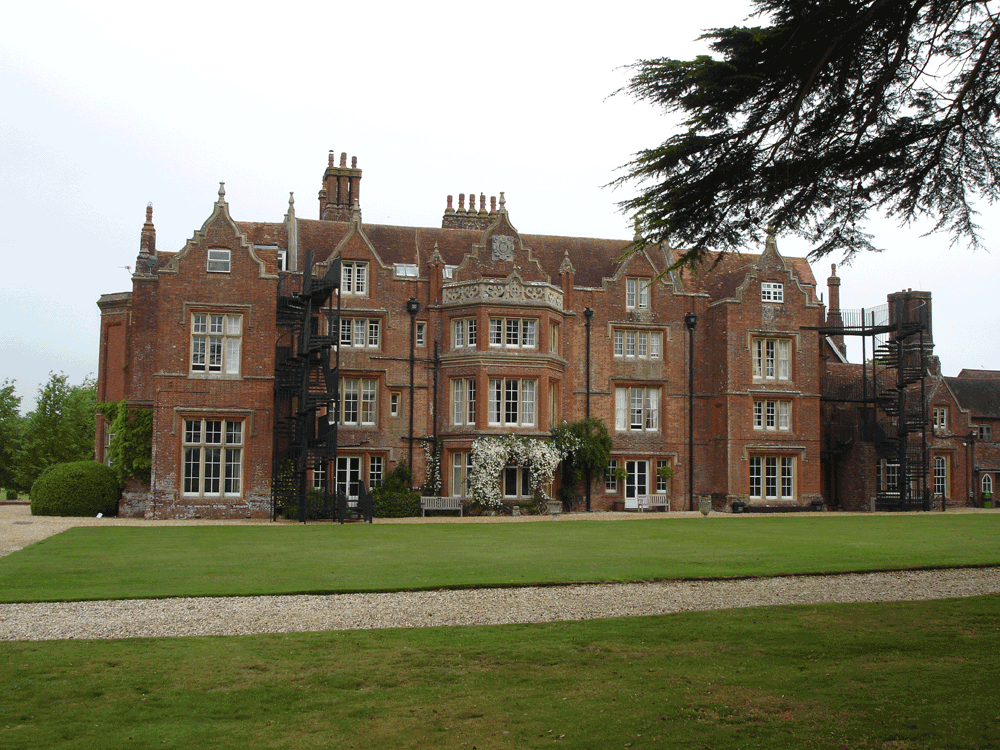 Bench where Florence had her "calling" at age 17. Located on the grounds of Embley.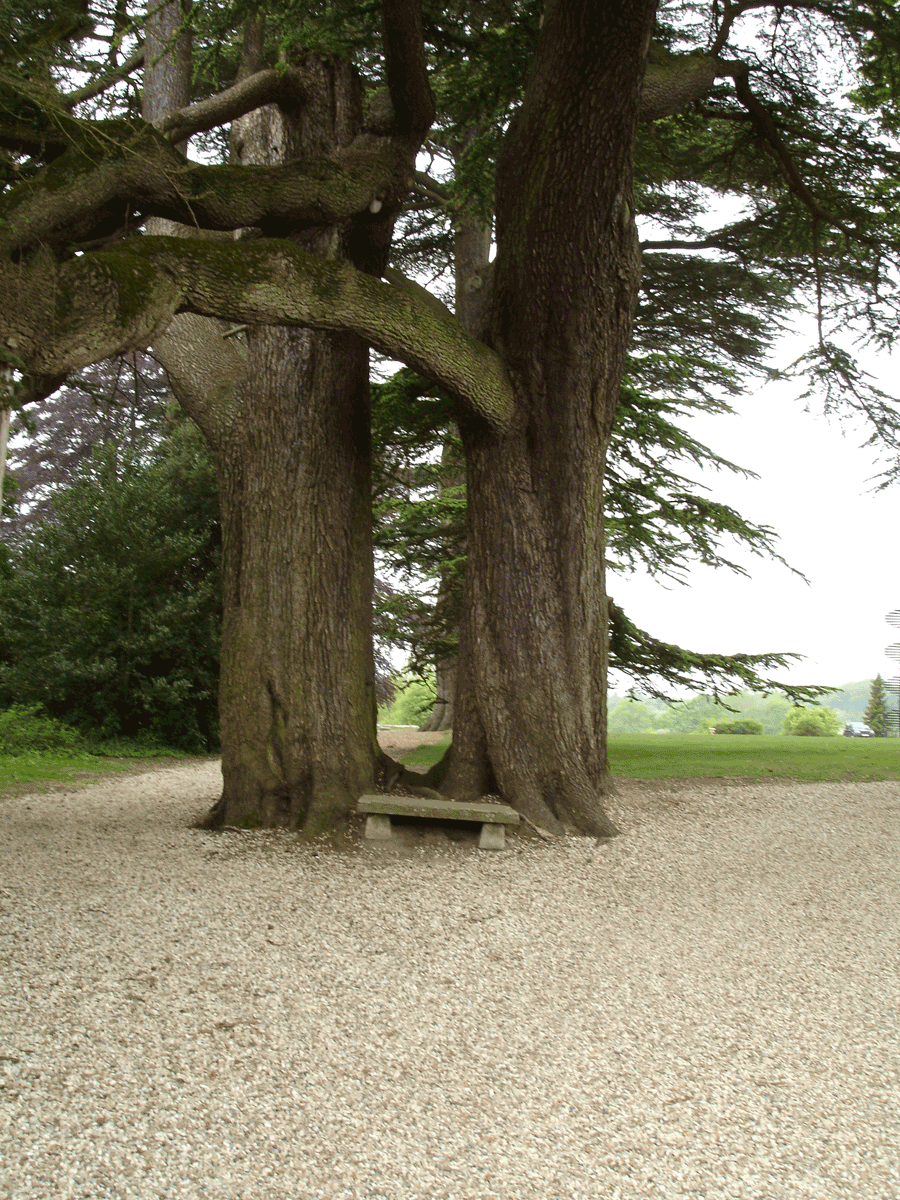 Lea Hurst - Childhood home of Florence Nightingale located in the rolling hills of Derbyshire. She returned here after the Crimean War. Now a private residence.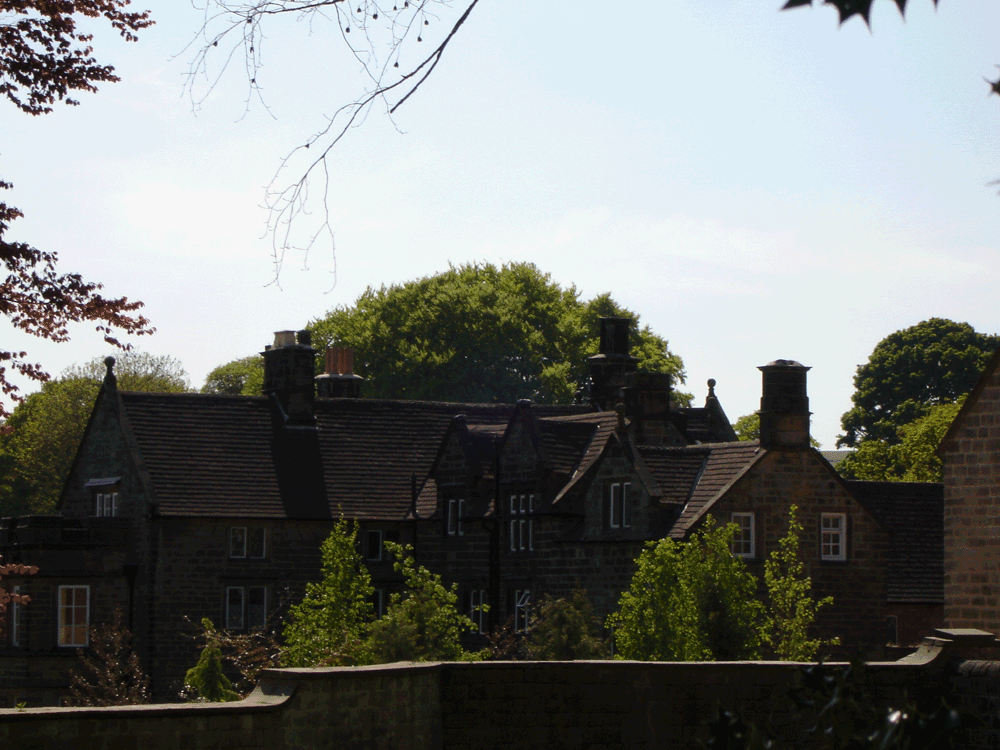 South Street, Mayfair - Where Florence died on August 13, 1910.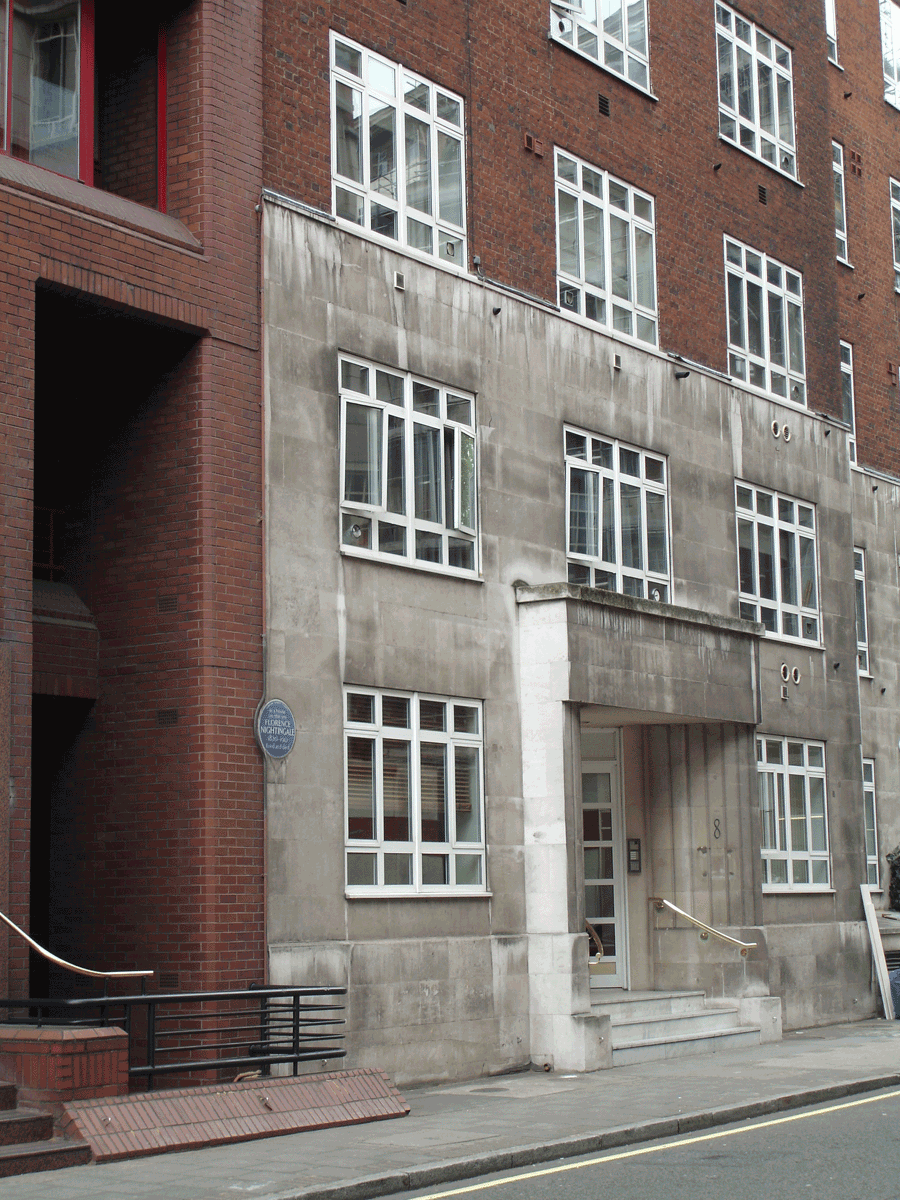 Plaque outside South Street home.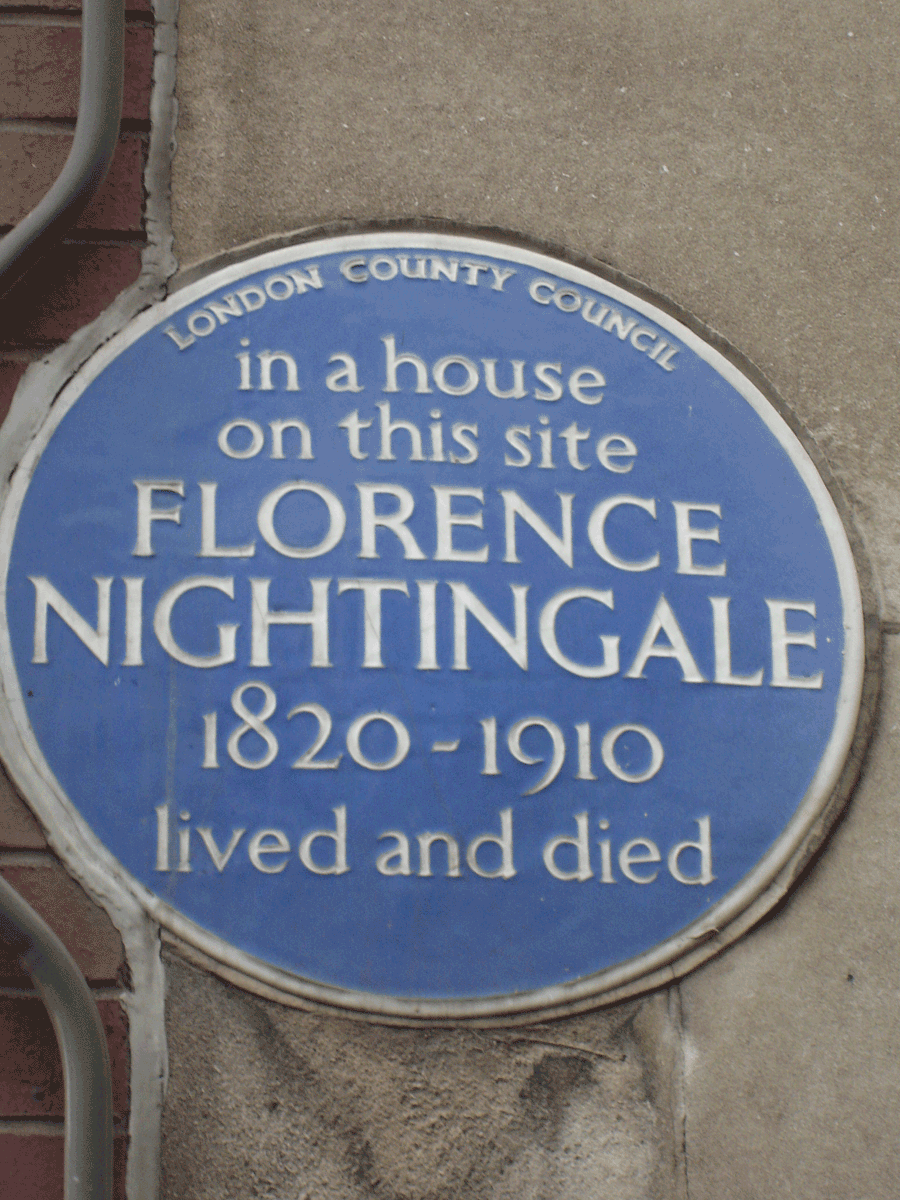 Selimiye Barracks, known as Barrack Hospital during the Crimean War, was the British army's headquarters and hospital from 1854-1856. Scutari (now Üsküdar) is on the Asian shore of the Bosphorus River and now serves as headquarters for the Turkish First Army.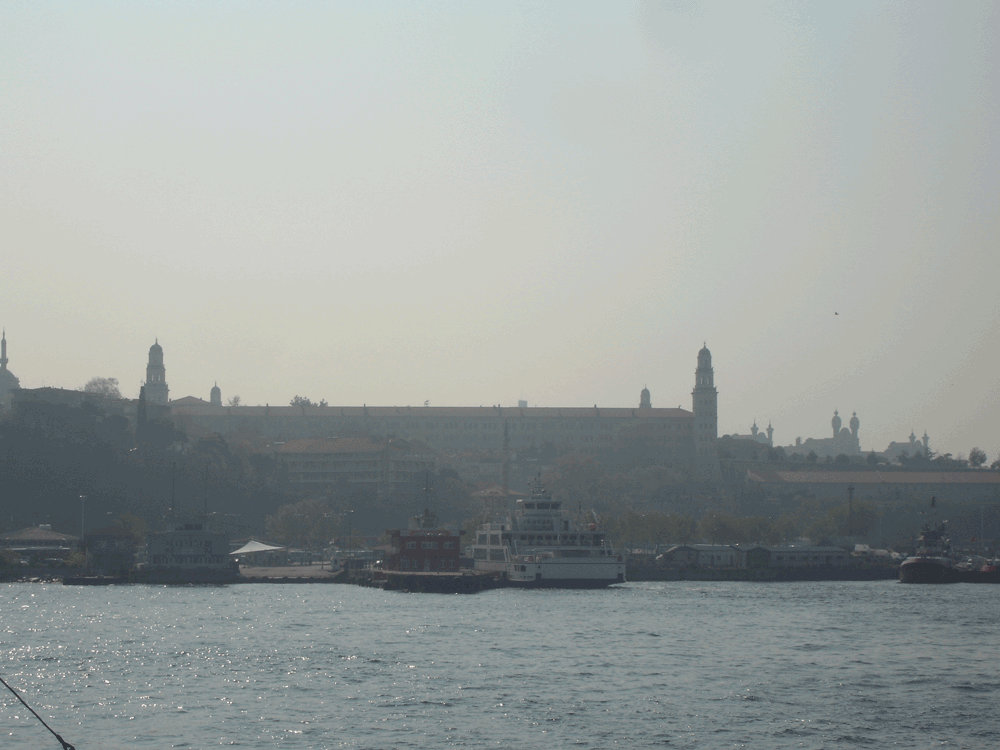 "Her Tower" located in the northwest corner. Florence occupied two floors that overlooked Scutari port. Today, the two floors
are dedicated to a Florence Nightingale museum.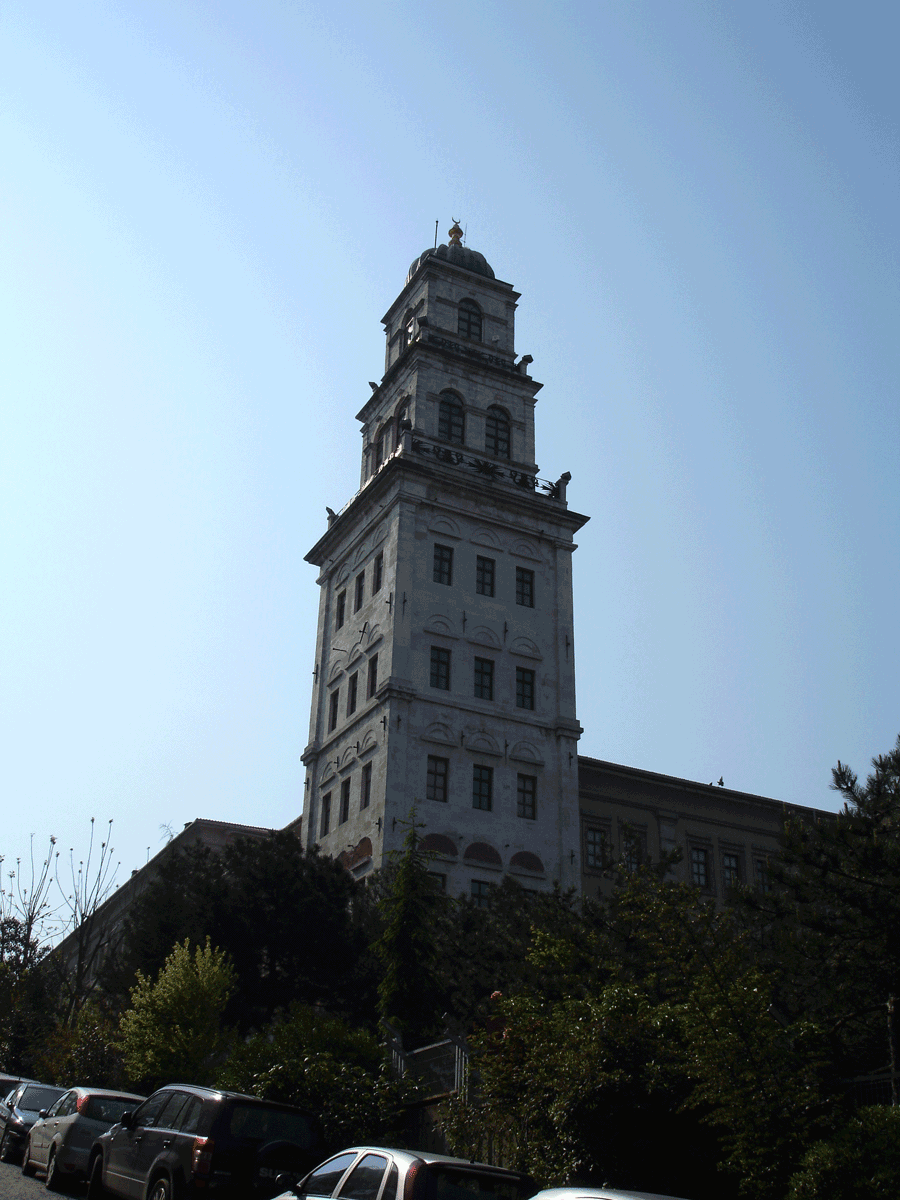 Southeast tower of Selimiye Barracks. British soldiers camped out here (where buses are located) en route to Crimea.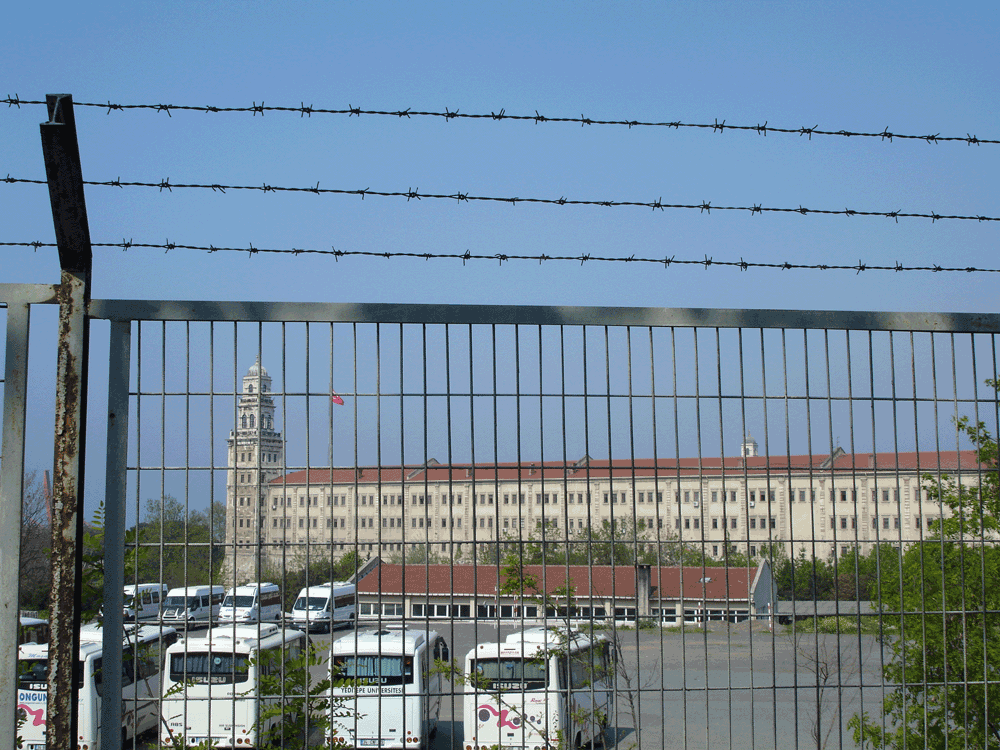 Florence's resting place. The Church of Saint Margaret of Antioch, East Wellow, Hampshire.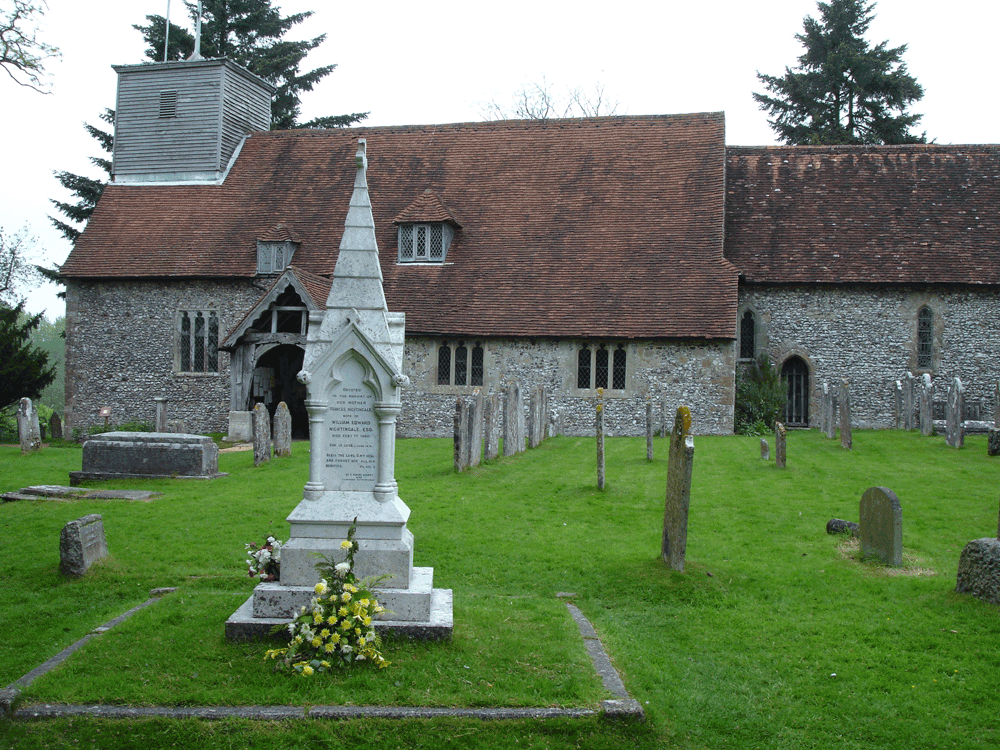 F. N. Born 12 May 1820 Died 13 August 1910. Florence's father and mother are also buried here. Her sister is buried
in Buckinghamshire with her husband.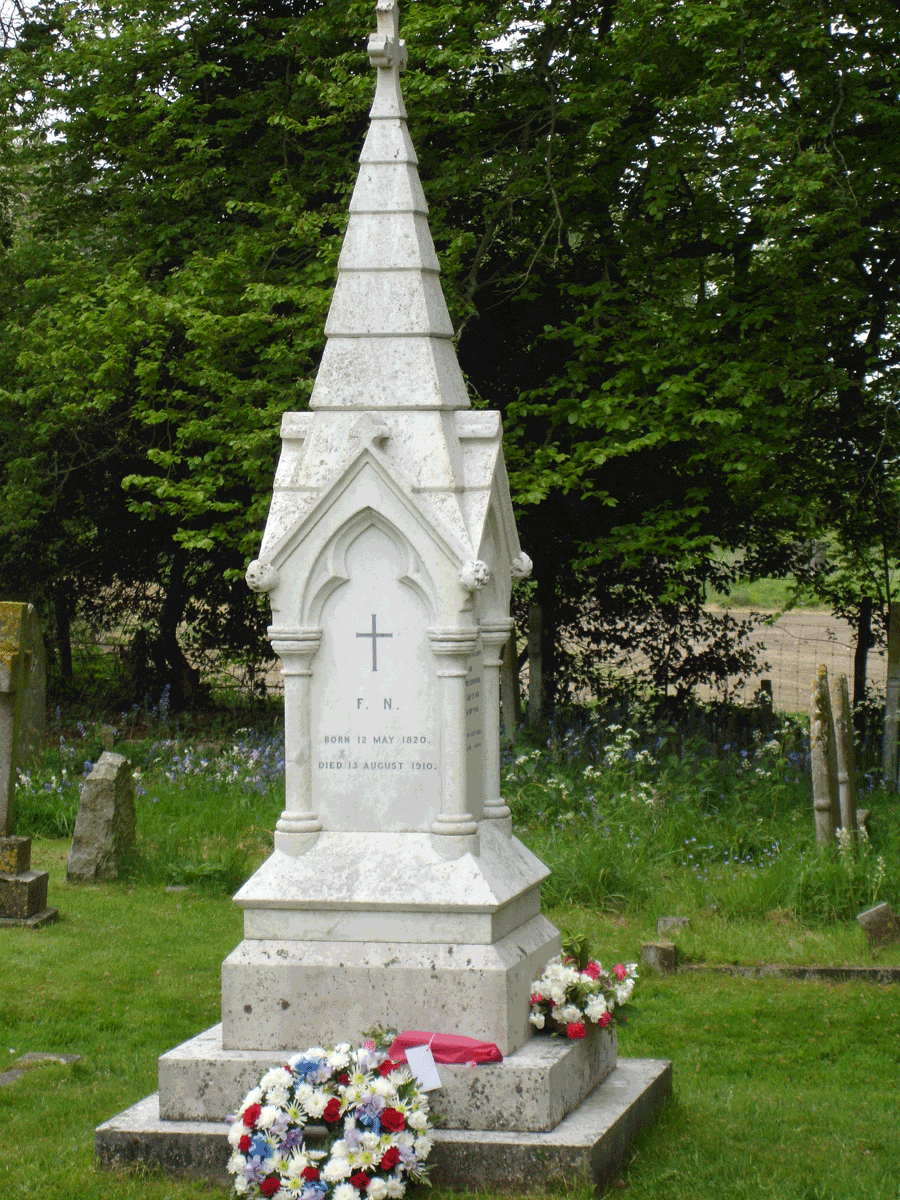 Edith Cavell (1865-1915) monument located adjacent to Trafalgar Square. WWI British nurse who helped hundreds of allied soldiers escape from German occupied Belgium which led to her execution.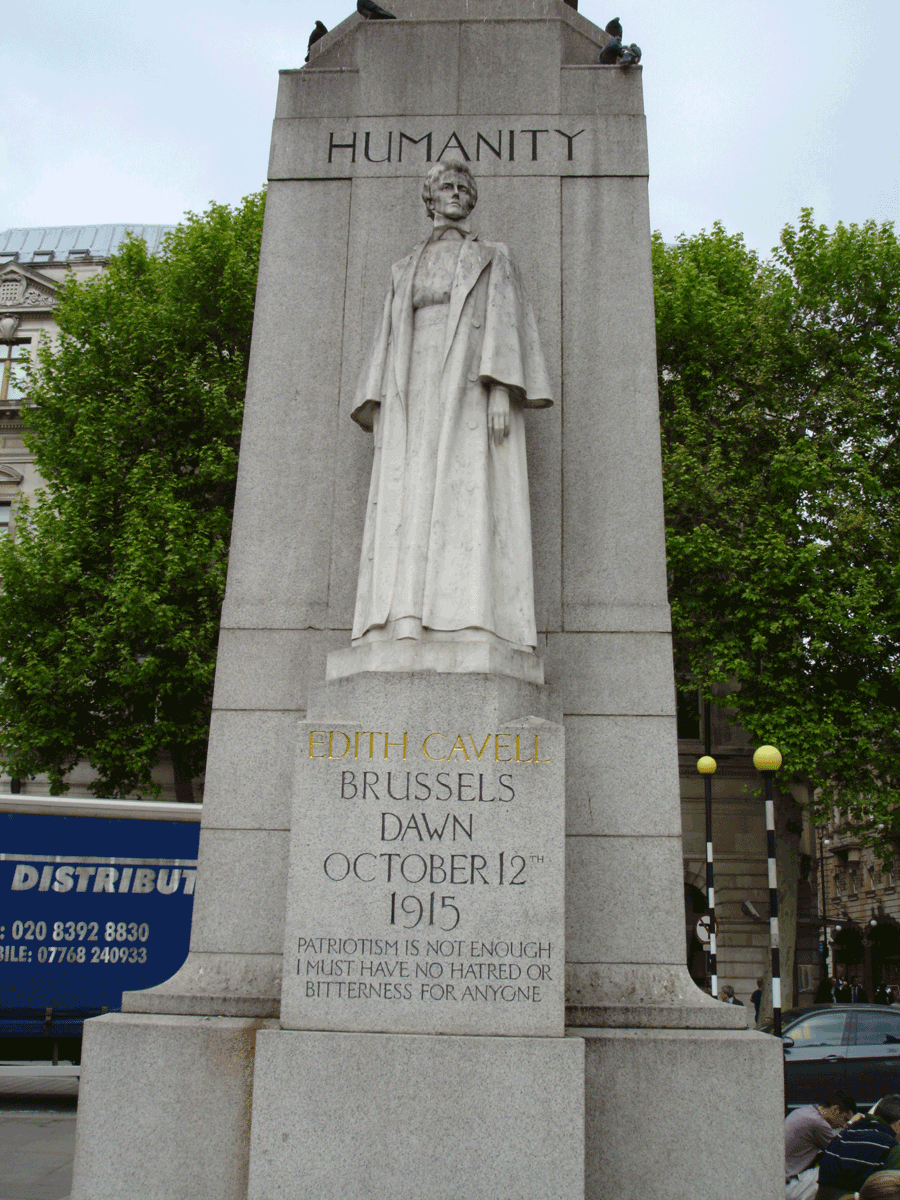 These photos are the private collection of Chris Foard and may not be used without his permission.